When it comes to fashion blogging, Cebu has a thriving community. One of these stylish bloggers is Gizelle Faye. She blogs over at Vanilla Ice Cream. She is an inspiration when it comes to styling delectable thrifted finds.
Hers is a blog perfect for those who love easy Boho style, arm eye candy (referring to accessories, of course), and brilliant play on colors.
Oh yeah, she has beautiful hair, too.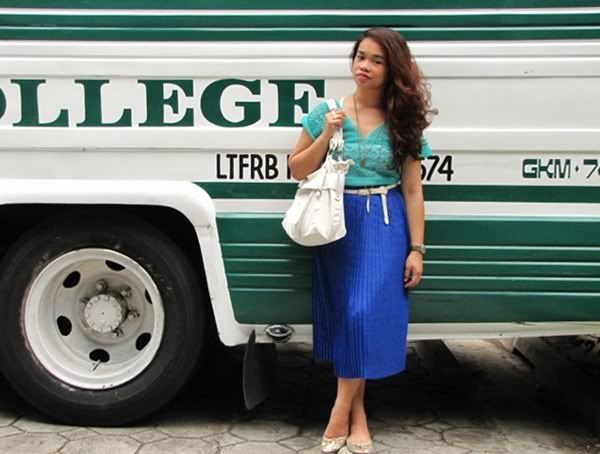 Gizelle was gracious enough to answer a few of our questions regarding her style, best finds, and dream shopping buddies. She is a delight.
Describe your style in five words or less.
I'd say my style is "Bohemian chic meets vintage"
Tell us about your best shopping find.
Wow, this is a difficult question because I am such a shopaholic that it's very hard to narrow down my finds! For clothes, my best shopping find so far would have to be this electric pleated skirt I found in the carbon market for only P50 and for accessories, it would be my fox ring from Bangkok.
What fashion accessory do you think you can't do without?
If you asked me 2 years ago, I guess I would say my bangles — loads of them on my arm. Although I still wear stacks now but one thing I don't leave home with is a good chunky or long necklace. I say a necklace completes a whole outfit. I have broad shoulders so mine looks bare without one.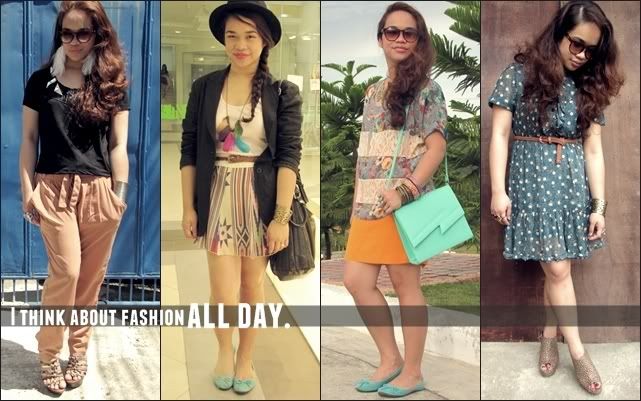 Aside from fashion, what are your other interests?
Haha, this question makes me question my life even more. LOL. It's difficult because aside from work and my home life, I think about fashion all day — as a kid, I'd spend whole afternoons sketching or looking at magazines. But if by interests you mean just things I love to do other than think about fashion then I would have say "books, books, books." I maintain they are the perfect escapes from the real world.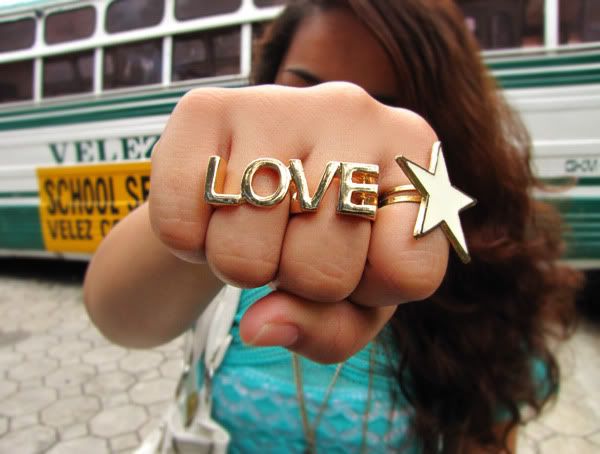 What are your favorite clothes/shoe/accessories stores in Cebu?
For clothes, I have to love my own as I get most of my clothes from our wholesale clothing business, Primal Rave or Props — the retail version. And from various thrift stores all over the city.
For shoes, I love the offerings from Parisian, SM dept store, Janilyn and Forever21. For accessories, hmmmm that's a secret!
What is it like being fashion-forward in a city like Cebu? How do you deal with people gawking at you or what you're wearing?
I don't know how to explain it but it takes getting used to. My style is not that extreme though even when I layer colors or prints like there's no tomorrow but there are still stares. I can't let it affect me though as long as I wear what I love.
If you could shop with one person (dead, alive, fictional, or real), who would it be and why? Where would you two shop?
I'd shop with Julia Roberts (in Pretty Woman) with Richard Gere's credit card in Rodeo Drive.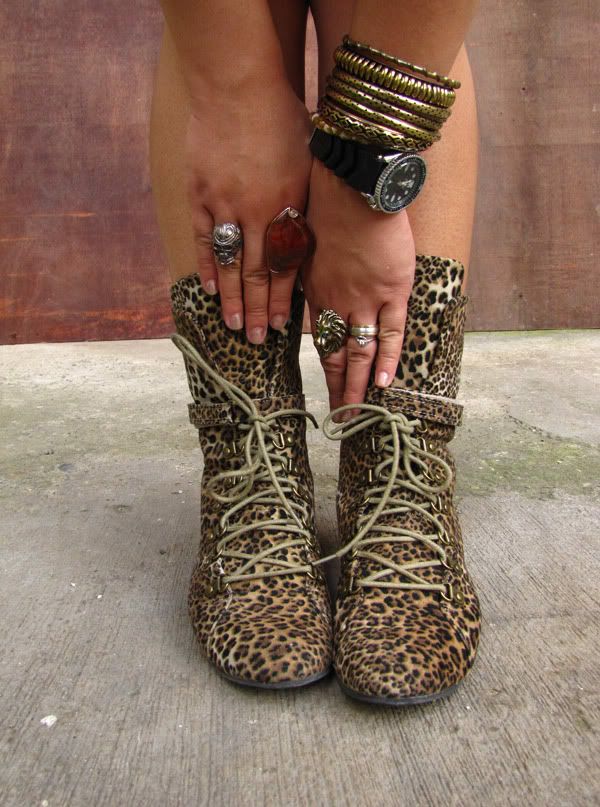 If you could raid the closet of one person (dead, alive, fictional, or real), who would it be and why?
I would definitely raid the closet of the Olsen twins because I've always been fascinated with their bohemian style — with Ashley's more polished and Mary-Kate's i-coud-care-less style.
If you could travel back in time (1970s and earlier), what era in fashion would you want to be a part of? Why?
The 1920′s with the swept-up hair, red lipstick and light blue sundresses for the day and flapper dresses and sequined turbans for night.
~~~
Now I am pretty sure that you already follow Gizelle's blog. Still, I hope that you enjoyed reading this short interview. Because isn't it fun to get to know our favorite fashion bloggers better? I sure loved her clever answer to the question about who she'd love to shop with.
Comments
comments