Ah, rainy season. This year's arrived with two goals: flood the streets and stop you from accomplishing afternoon errands. Now the rainy season is quite skilled at painting the city drab, gray, and forlorn.
It can get to your head but you don't have to let it. We suggest umbrellas and stocking up on hot drinks. We suggest dressing up and accessorizing with fun colors and prints in mind. That's right, you can fight the potentially depressing weather with florals, animal prints, and paisleys!
Here are some to get you started: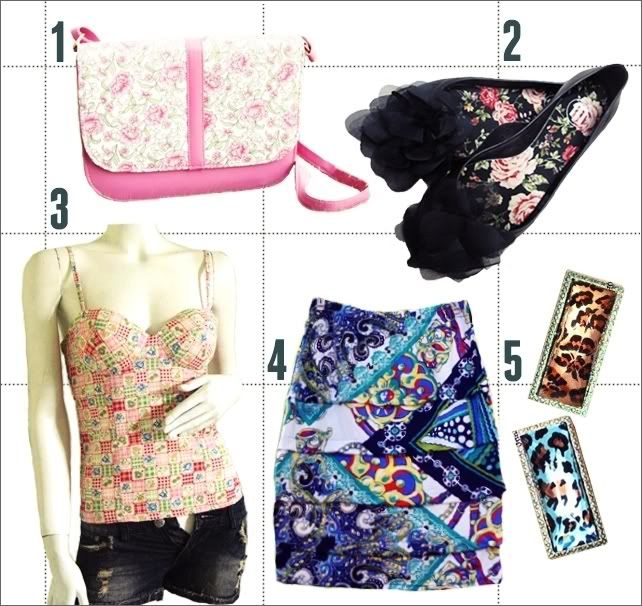 1. Floral bag from PROPS | 2. Jelly Shoes from Bullyshanty | 3. Corset top from Pixie Flair Shop | 4. Bandage skirt from Simplé | 5. Animal print cocktail rings from Junk Jewelry
Disclaimer: Items featured here may be one-off pieces or made to order. Some may already be sold out by the time we hit publish. Please contact the sellers to inquire about making a purchase. 
Comments
comments