And by trouble, we are referring to the damage they do to your wallets. Because really, when you look at these brothers' work, you will end up buying one (or two or three) of their shirts or art prints.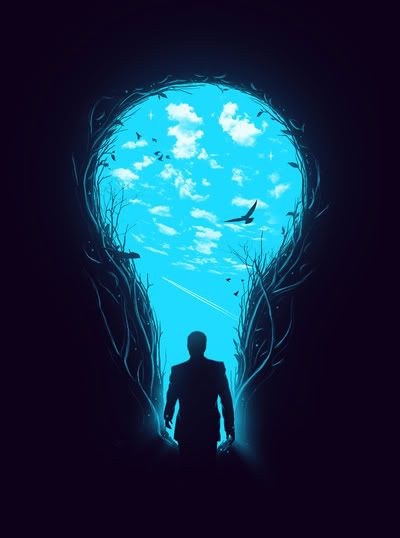 The brains and SKILLS behind Nicebleed are two brothers: Laurence and Francis Miñoza.  Check out our interview with these awesome two-some:
How did you two get started in art? Were you both always into drawing or did one start first and influence the other? If so, who influenced who?
We were into it seriously after our college years. We were inspired by the graphic elements we saw (internet illustrations, photo manipulations and graphic designs); we tried to recreate them using Photoshop, at the same time trying to understand the technical side and the process behind those elements. Big brother (Laurence) influences the younger one (Francis). 
Your illustrations are wonderful works of art. Can you tell us what or who has influencecd your style?
Thanks a lot! We are influenced pretty much by a wide range of visuals. We love flora and fauna, dark, macabre, pop, surreal art, comics and a lot more. 
One look at your work and there is no doubt that one is looking at poetry in graphic form. Does the written word influence your work? Who are your favorite writers? Novels or stories?
We are not much into reading poetry or reading novels. We read magazines like juxtapoz, hifructose and a bunch of art books. 
How does a team of two brothers make art? Does one draw while the other colors or does one come up with the concept and the other draws everything?
Whoever has the concept, we enforce that to have a finished piece. Francis is more on mixing stuff like editing while Laurence is more on drawing and coming up with concepts.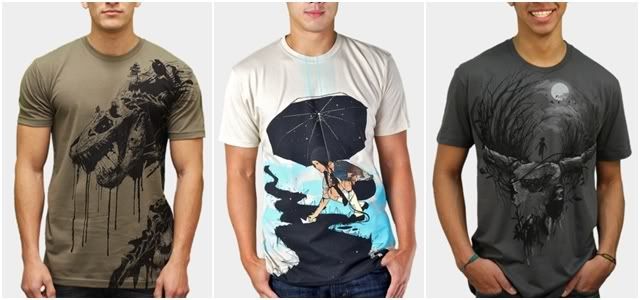 You two are incredibly popular on Design by Humans. Do you have any advice for those who want to make a name via shirt design contest websites, too?
Make and have fun doing art.
Many illustrators who do shirt designs end up starting a clothing line here. Do you have any plans for starting your own, too?
Yeah, we do plan to set one up in the near future.
What's next for Nicebleed?
We will continue to make more art, products, and  to touch more mediums as we go along.
Aside from art, what are your other interests?
Music, Food, Sports, Movies, Travel

Short and sweet. Let's just let their works do the talking, shall we?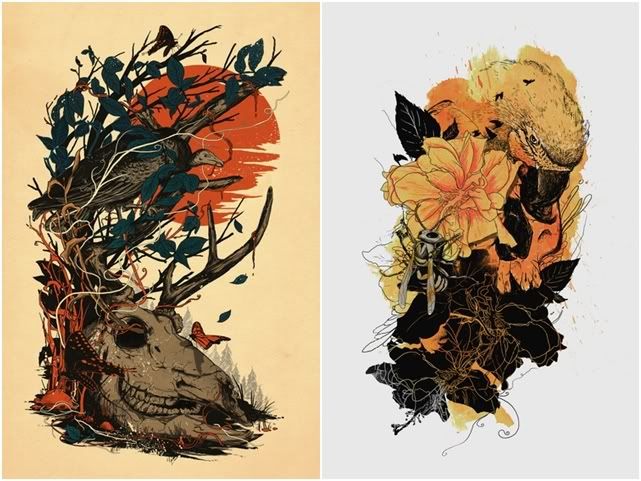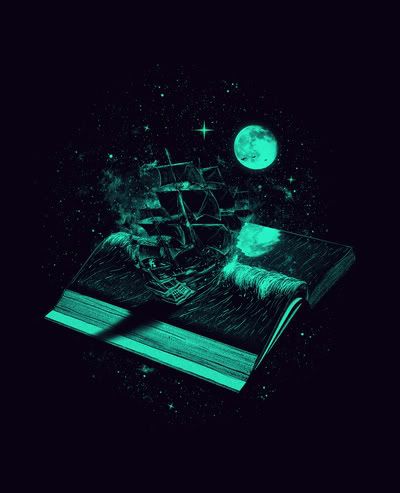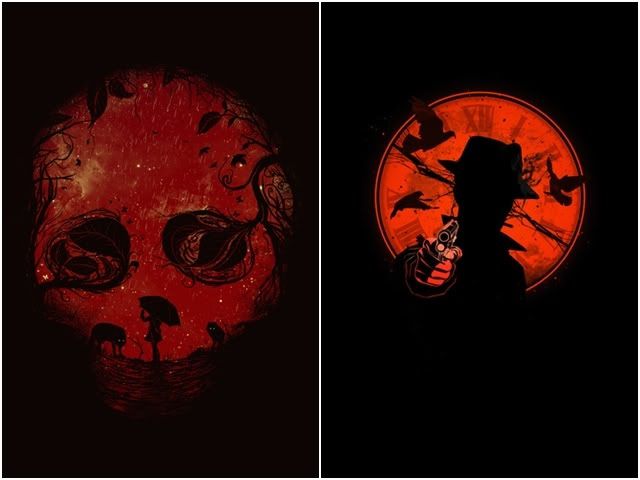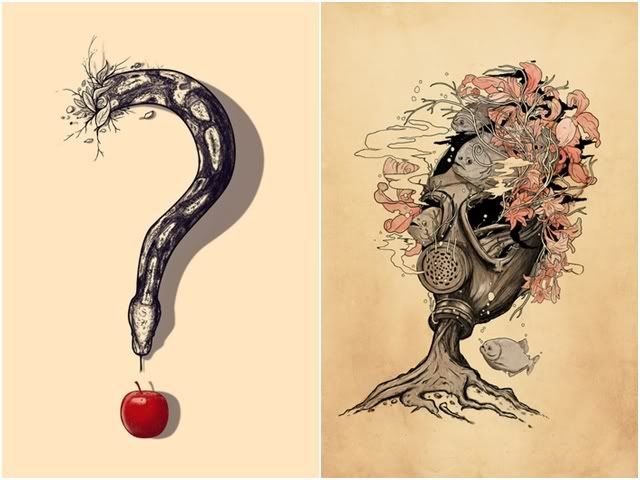 Told ya, they make you want to exclaim, "So, SO good!"
Nicebleed elsewhere: DESIGN BY HUMANS SOCIETY6 FACEBOOK
Comments
comments